Capacity projects: 269 projects received in the Capacity project call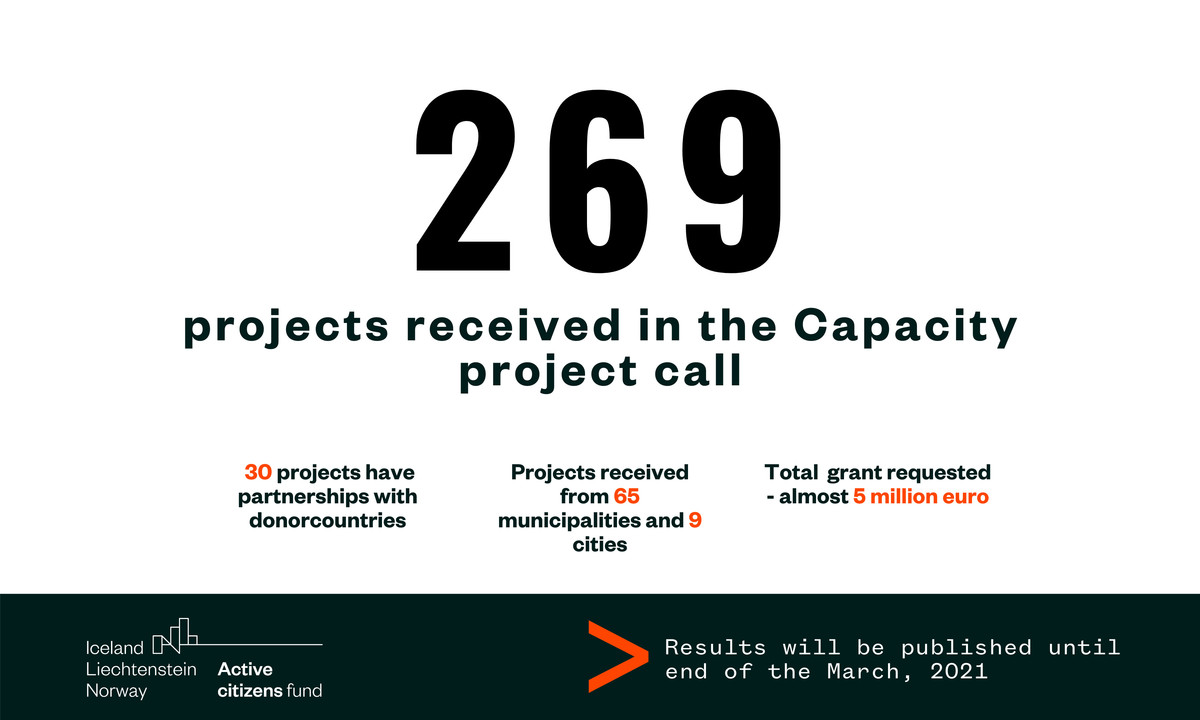 In total, 269 project applications were submmited in the third ACF project call "Capacity projects", of which 30 projects have partnership with one of the donorcountries – Iceland, Liechtenstein and Norway.
Project applications were received from civil society organisations registered in all regions of Latvia - 65 different municipalities and 9 cities of the Republic of Latvia. The total grant requested is almost EUR 5 million, while the budget available for the call is EUR 1 060 000.

Currently eligibility check of projects is being carried out after which projects will be submitted to qualitative evaluation. The results of the call will be published by the end of March. It is planned to fund at least 55 projects.

The ACF plans to announce another call for Capacity projects in October, 2021, while the second call for Strategic projects is expected to be launched this spring.
Subscribe to newsletter!
Don't miss important news, get them directly to your e-mail.