Projects news
European Association "World-Our Home" will strengthen its capacity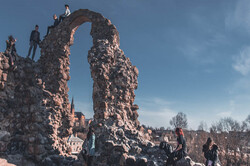 26.07.2022
European Association "World-Our Home" has received a grant support from the Active Citizens' Fund in the Capacity Project competition. Capacity projects focus on the activities for strengthening, cooperation and networking of civil society organizations, informal civic society groups, and active individuals; as well as on the development of financial sustainability of organizations.
"Active Citizens Fund" is program of European Economic Area (EEA) and Norway Finance Mechanism, financed in 15 countries in Europe. The objective of the Active Citizens Fund in all countries is – civil society and active citizenship strengthened and vulnerable groups empowered.
Read more
Investment in long-term development: purchase of equipment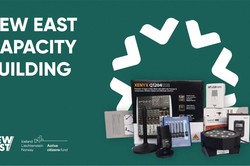 01.11.2021
We are currently implementing the New East capacity building project, which was supported by the Aktīvo iedzīvotāju fonds.
One of the very important aspects of the program is investment in long-term development, and today we receive the first part of the equipment order - sound, lights, recording equipment, remote control, stands, etc.
Over the last three years, our organization has implemented more than 50 events, and each event requires lighting and sound equipment. The purchase of equipment will facilitate the organization of events, reduce costs and increase the quality of activities.
Purchasing equipment will help the organization create a new range of services. In the long run, this activity will help our organization maximize the benefits of a non-project. Non-project financial revenues will increase.
Thanks to our supporters! #AktivoIedzivotajuFonds #ActiveCitizensFund #EEAgrants #EEAgrantsLatvia
Read more
Subscribe to newsletter!
Don't miss important news, get them directly to your e-mail.