ACF learns about the fundraising experience of Icelandic organisations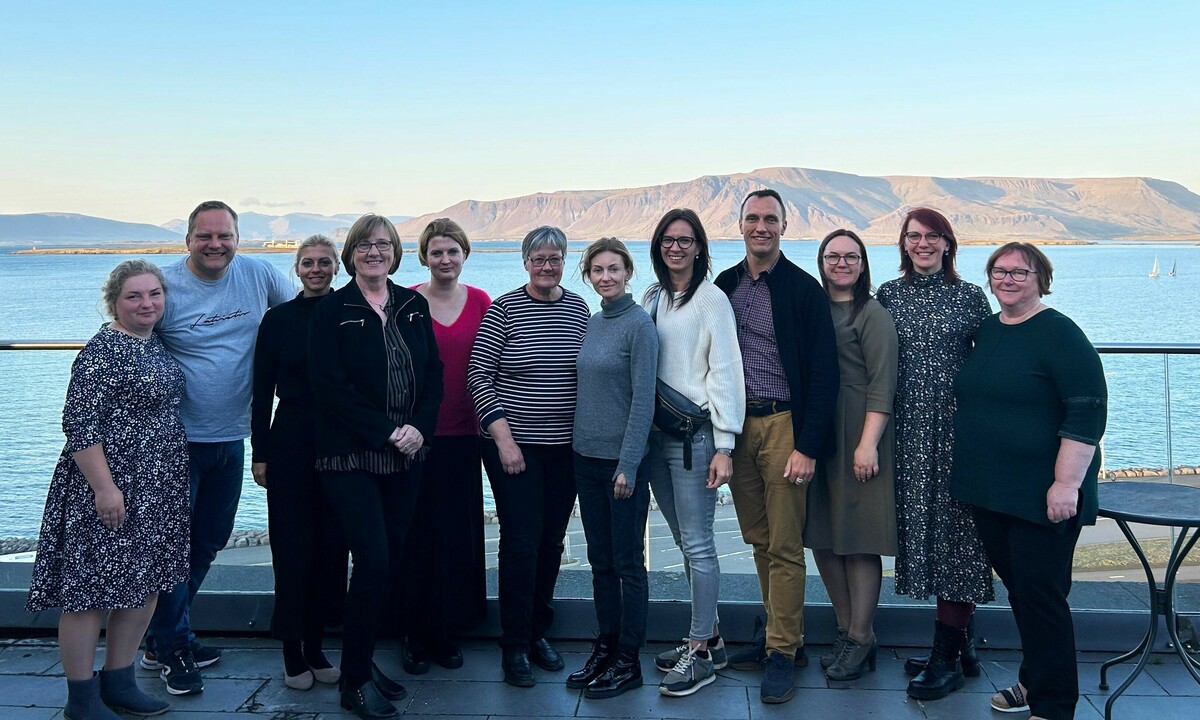 From 18 to 22 September, the Active Citizens Fund (ACF) team participated in a study visit in Iceland to learn about the experience of civil society organisations in non-grant fundraising.
During the study visit, the ACF team met with several Icelandic environmental, human rights and community development organisations - an association of rural communities "Landsbyggdin lifi", environmental organisations "Blai herinn" and "Landvernd - Icelandic Environment Association" and LGBTQ organisation "78"  to discuss one of the themes of ACF Capacity projects - strengthening the financial independence of organisations.
"We were really amazed by how strategically these organisations plan not only their day-to-day work, but also their different fundraising approaches and tactics - for example, attracting new members and generating significant income from membership fees, meanwhile promoting independence from grants and significantly increasing involvement in NGOs; working with local governments to provide services that are important to them, i.e. entering into long-term contracts to achieve the organisations' goals through service delivery, or outsourcing certain fundraising tasks to professional service providers, including telemarketing companies, which has proven to be a successful fundraising model," says Ansis Bērziņš, ACF programme manager.
Landsbyggdin lifi, an association of rural communities in Iceland, which is an ACF project partner for several Latvian organisations, emphasised that cooperation between Latvian and Icelandic organisations is valuable for both sides, for example, continuing the idea of auction as a fundraising method started in Latvia, another auction will be held in Iceland, where Latvian knitwear will be auctioned and the funds raised will be donated to an NGO initiative.
During a visit to the environmental organisation "Blai herinn" ("Blue Army"), the ACF team had the opportunity to experience for themselves what it means to volunteer in cleaning up the Atlantic coast by taking part in a small clean-up.
Continuing its work on strengthening the financial independence of civil society organisations, the ACF next year will implement an international training on fundraising as part of its regional cooperation programme
The study visit took place within the framework of ACF programm "Bilateral and regional cooperation" which aims to enhance cross-border collaboration between civil society entities in Iceland, Liechtenstein, Norway and all EEA/Norway Financial Mechanism beneficiary states.
Subscribe to newsletter!
Don't miss important news, get them directly to your e-mail.