Capacity projects: The ACF announces the call for Capacity projects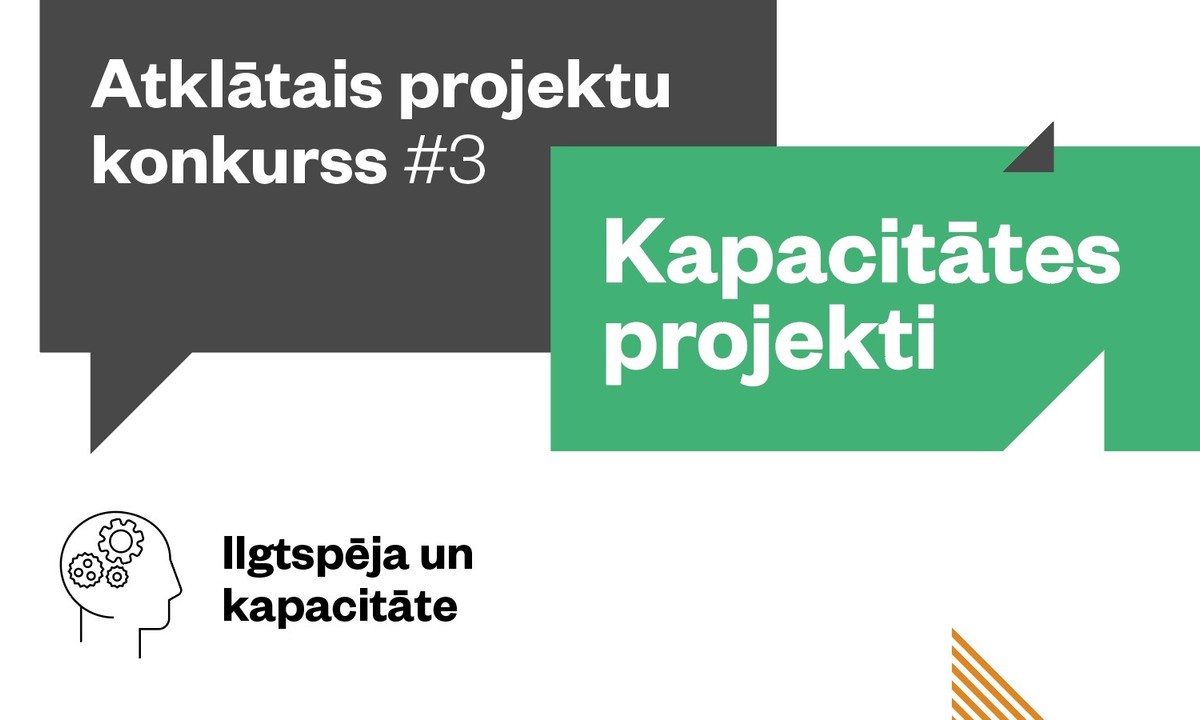 By 15 February, 2021 (14.00) civil society organisations are invited to prepare and submit project applications to strengthen the capacity of the organisation. Projects should be submitted in the online application system of the Active Citizens Fund.
This is the third call for Active Citizens Fund project proposals and it aims to strengthen the sustainability and capacity of Latvian civil society sector and civil society organisations.
Project promoters can plan activities focused on cooperation and networking of civil society organisations, increasing competencies of human resources, developing financial sustainability and mobilising resources, as well as other activities focusing on the development of the organisation and promoting its transition to the next level so it may more effectively and efficiently reach its aims.
Amount of the grant: 6 000 - 20 000 euro
Total funding available: 1 060 000 euro
AIF funding: up to 100%
Project duration: 6 - 24 months
Project implementation period: 01.04.2021. - 30.09.2023.
Eligibility criteria: an applicant has to be registered in the Register of Associations and Foundations before 15.02.2020.


SUPPORT FOR PROJECT APPLICANTS
Informative seminar on the call will take place on December 21, 2020 at 2 p.m. (Zoom platform). It will be led by the Head of the ACF program Inese Siliņa and the Head of the Finances Ansis Bērziņš. The recording of the seminar will be available on the website www.activecitizensfund.lv.
Apply by December, 21 (1:30 p.m.) https://ej.uz/AIF_kapacitate.
Individual consultations about the call and preparation of project applications provided by the regional coordinators in the whole Latvia.
In January, 15 regional events - project days will take place in different regions of Latvia. Project promoters will have an opportunity to discuss the requirements of the Capacity project call in smaller groups with more individual approach.
Apply now: https://ej.uz/Kapac_projektu_Dienas. More detailed information will follow.


GUIDELINES FOR THE CALL, ANNEXES AND STANDART MODELS OF USEFUL DOCUMENTS
Subscribe to newsletter!
Don't miss important news, get them directly to your e-mail.