For health safety reasons, the Active Citizens Fund's Launch event is postponed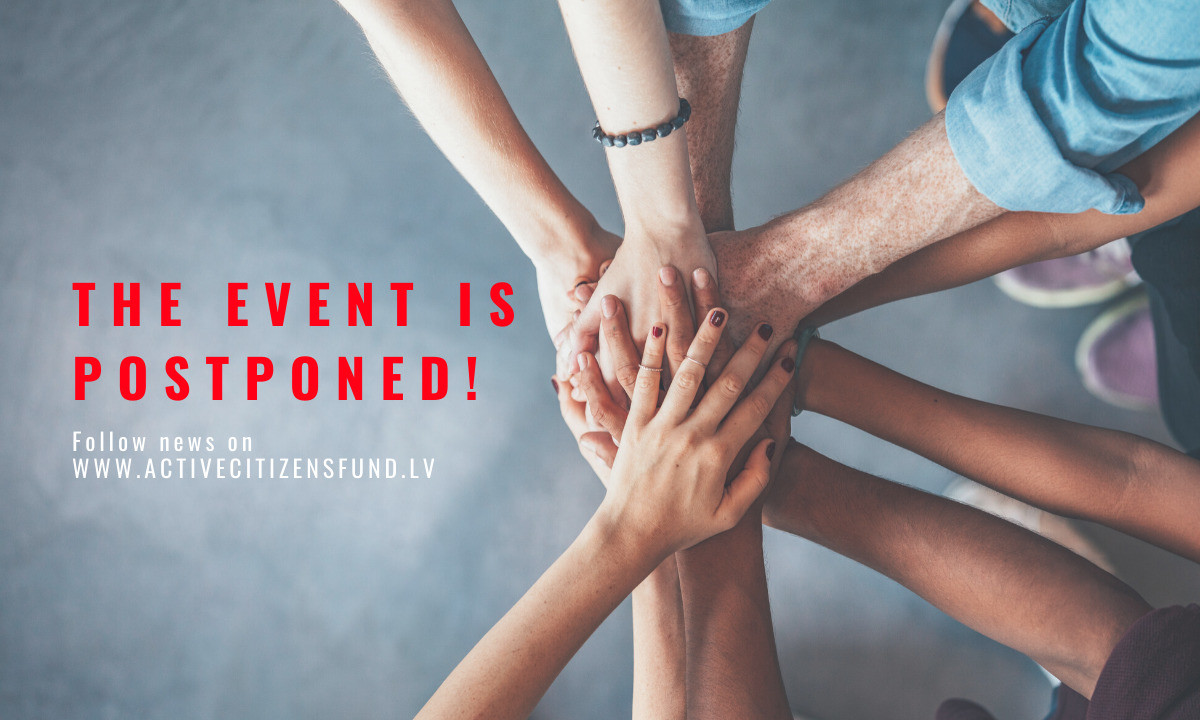 Given the worldwide spread of the coronavirus COVID-19 and the associated health security measures, the NGO Consortium managing the Active Citizens Fund (ACF) has decided to postpone the ACF launch event previously planned for March 24. It is currently planned that the event could take place at the end of April, when the first call for ACF projects will also be launched.
The decision to postpone the event is significantly influenced by the fact that Iceland and Norway are included in the list of countries subject to travel alerts. And the participation of organizations from Iceland, Liechtenstein, and Norway was of great importance for the matchmaking part of the ACF launch event. Similarly, due to the special health precautions implemented in Belgium, representatives from the EEA / Norwegian Financial Mechanism Office have already withdrawn their participation in the ACF launch event.
Considering all aspects and concerns regarding the health of foreign and Latvian participants, the NGO Consortium has decided to postpone the launch of the Active Citizens Fund. The new date will be announced in early April or according to circumstances. Considering the situation, the event may only be organized online. Previous registrations for participation in the launch event will be retained. After the event's new date is announced, we will contact the participants who have already applied.
In its turn, matchmaking with representatives of organizations of Iceland, Liechtenstein, and Norway will take place in a different format, which we will announce soon. Follow the news on this web page.
Contact information
For questions about the ACF launch event, please contact Diana Bogdanova, ACF Communication Manager, by writing to This email address is being protected from spambots. You need JavaScript enabled to view it. or calling +371 26435463.
For questions about the matchmaking event, please contact Katrina Idu, Bilateral and Regional cooperation coordinator, by writing to This email address is being protected from spambots. You need JavaScript enabled to view it. or calling +371 20240496.
Subscribe to newsletter!
Don't miss important news, get them directly to your e-mail.