Deadline of Strategic project call for strengthening human rights in Latvia extended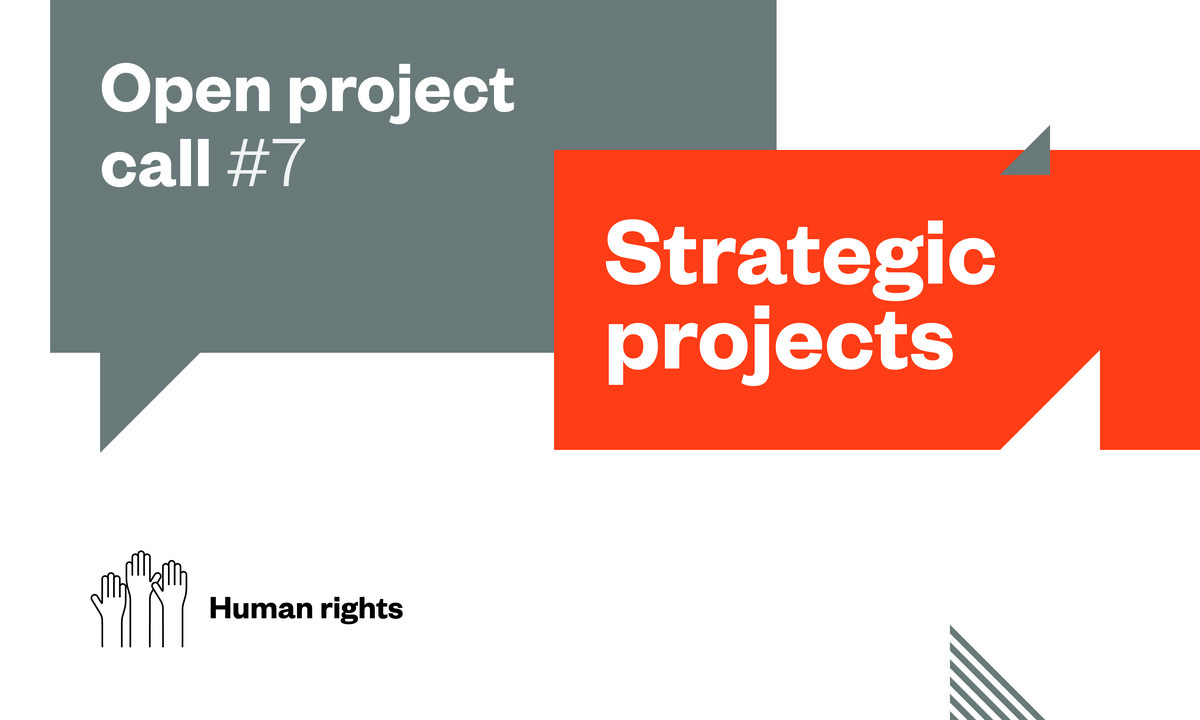 In reaction to current events in Latvia and Europe, the Active Citizens Fund extends the deadline of application for Strategic project call for strengthening human rights in Latvia until June 29, 2022, 14:00.
The ACF is aware that many civil society organisations join in activities concerned with dealing with the consequences of the war in the Ukraine and the support of its refugees, so that this spring, time and personnel resources for the preparation of project proposals were limited. At the same time, we can foresee that autumn will bring new challenges in the context of social cohesion, indulgence, and cross-cultural dialogue, the handling of which might be included in strategic ACF projects in order to corroborate human rights; yet this requires more time.
Other conditions of the call for proposal remain unchanged.
The target of this project call is to support human rights activities in Latvia, and each project is supposed to foster positive changes in the long term in respect to at least one of the results:
The number of inhabitants supporting human rights in Latvia has increased;
At least 600 victims of discrimination and human rights transgressions in Latvia receive services provided by civil society organisations;
The share of inhabitants of Latvia who do not know where to find help in cases of discrimination has decreased.
In order to discuss how to include such activities concerning the support of social cohesion, indulgence, and the cross-cultural dialogue into ACF strategic projects for corroboration of human rights, which become ever so relevant with Ukrainian refugees arriving in Latvia, we invite interested organisations to an on-line discussion or exchange of ideas on June 10 at 14:00. Application form: https://forms.gle/NW3qx4sFBZy8LbKc8
In case of any questions, please contact the ACF regional co-ordinators/consultants. You may apply for a consultation with any of the consultants regardless of your organisation's activities or location.
Subscribe to newsletter!
Don't miss important news, get them directly to your e-mail.