Projects impact
Capacity building Vidusdaugava NGO Center: we have changed!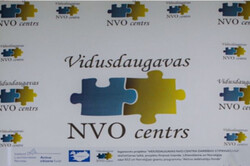 27.01.2023
Association "Vidusdaugava NGO Center" (VDNVOC) in the period from May 2021 in cooperation with the Icelandic partner - the non-governmental organization "Landsbyggðin lifi" (English "Long live the countryside"), based in the Icelandic city of Reykjavik, implemented the project "Vidusdaugava NGO Center action strengthening', funded by Iceland, Liechtenstein and Norway through the EEA and Norwegian grant program 'Active Population Fund'.
During the project, four activities were implemented, as a result of which the capacity of the association grew in different ways. All planned activities have achieved excellent results.
Read more
Auction as an innovative tool for obtaining additional funding for the association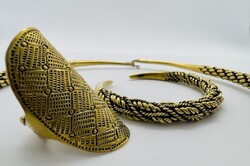 27.01.2023
In the period from October to the end of November 2022, the association "Vidusdaugava NGO Center" implemented the second additional initiative "Bilateral cooperation piloting in the organization of an online auction" for the better achievement of the goals of its first capacity building project " Improving activity of the Vidusdaugava NGO Center".
Read more
Subscribe to newsletter!
Don't miss important news, get them directly to your e-mail.